Careers & Requests for Proposals
Job and Board Opportunities
We are currently seeking a Client Service Associate – Volunteers. See posting for application process. Deadline to apply is July 24th, 2023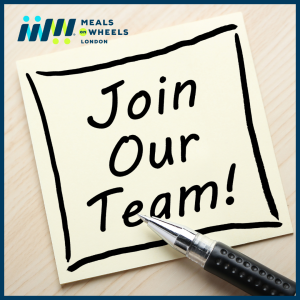 We currently have no RFP's at this time.
Diversity, Equity and Inclusion
Candidates who have experience working with a diverse range of people, and who can contribute to the climate of inclusivity at Meals on Wheels London are encouraged to identify their experiences and potential contributions in their application cover letter. 
Meals on Wheels London invites applications from all qualified individuals. Meals on Wheels London is committed to employment equity and diversity in the workplace and welcomes application from women, members of racialized groups/visible minorities, Indigenous person, persons with disabilities, persons of any sexual orientation, and persons of any gender identity or gender expression. Accommodations are available for applicants with disabilities throughout the recruitment process
Why work at Meals on Wheels?
You'd be helping to provide a valuable service to your community.
Extended health and dental benefits for full-time employees and their families.
Registered Retirement Savings Plan (RRSP) with matching contributions from Meals on Wheels London for full-time and some part-time employees
Sickness and disability benefits for full-time employees
Generous annual leave
Summer hours
A safe and healthy workplace
Learning and development opportunities
Friendly and inclusive work environment
Wellness activities
On-site vehicular parking
The eligibility requirements and plan coverage vary depending on full-time or part-time status and length of service. All applications will be reviewed but only those we wish to interview will be contacted.
Working at Meals On Wheels London
We currently have no opportunities at this time.
All applications are to be sent to [email protected]